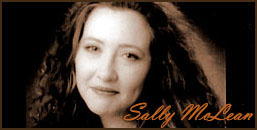 Sally McLean (Australian) may not yet be a household name, but it won't be long before she is. She began her acting career at the age of 10, touring with a performing arts group called the Strolling Players. Appearances on television followed at age 17, then a move into film, with her body of work now showing in both Australia and the UK.
UK-trained (The Actors' Institute, London), Sally's career has started to pick up the pace over the last few years. With appearances on stage and screen, she is an actor of great empathy and depth.
Sally first came to my attention early this year when I saw her in the BBC mini-series, Bootleg in the UK. As one of the supporting cast, she made a strong impact and a lasting impression. Here, I thought, is someone who is truly beautiful.
She has amazing screen presence, for a start. She played the role truthfully and with great intelligence. She is "real" and so, totally believable.
I have since seen some of her work in A Little Rain Must Fall, and continue to be impressed. Her strength is her vulnerability, yet there is no weakness in her performances. She is a natural talent. Having also visited her official web site, I was fascinated to learn that she is a dedicated peace activist and runs her own production company. She is also a screen writer and producer.
Her beauty is clearly more than skin deep. She is definitely one to watch out for, and a great example of what true beauty looks like.
As an actor: Her vulnerability, her preparedness and ability to play ugly emotions truthfully, her intensity.
As a person: Her willingness to take risks and chase her dreams, her compassion, her commitment to peace and diversity.
Actress Filmography
"Bootleg" (2002) (mini) TV Series .... Angie Powers
Joining the Dots (2000)
Little Rain Must Fall, A (1997) .... Andy
Just Move Your Lips (1996)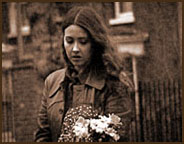 Writer - filmography
Little Rain Must Fall, A (1997)
Forever (2004)
Producer - filmography
Little Rain Must Fall, A (1997)
Forever (2004)
Notable TV Guest Appearances
"Totally Full Frontal" (1998) playing "Madam" 1998
"Blue Heelers" (1994) playing "Claire Armstrong"
"Tonight Live with Steve Vizard" (1990) playing "Mrs. Beautiful" 1993
"Bingles" (1992) playing "Merryn"
Other works
Lead role of "Jill" in World premier of "Annabel's Requiem" in London
Role in Australian Premier of the off-Broadway hit "I Love You, You're Perfect, Now Change"
http://www.sallymclean.com (her official site)
http://us.imdb.com/Name?McLean,+Sally (her listing on the IMDB)
http://www.salmac.com (her production company)


Sally McLean sites at Celebrity Link
Photos copyright © Alan Fletcher & Laurence Bruce
<< ACTORS LIST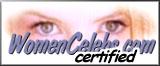 Sally McLean sites at WomenCelebs.com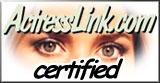 Sally McLean sites at ActressLink.com
intro
~ why? ~ the actors ~ faq ~ what's new ~ links ~ search
awards ~ survey ~ guest book ~ webrings ~ contact